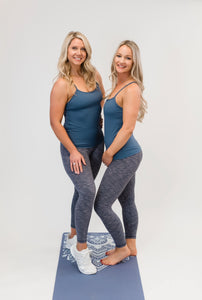 Comfy and casual meets stretchy.  
We love these Stripe black leggings for relaxing around the house or doing some yoga.  These leggings are so soft, you will love them for a night of binging your favorite tv show.  Yet, they are supportive, so they won't fall down or budge during a tough yoga session.  
True to size with good stretch, high-waisted, supportive and breathable material.